CMMS & Preventive Maintenance Management Software

How PMXpert Software Solves Problems
This is where the rubber hits the road

PMXpert helps you meet your objectives
PMXpert CMMS Software's prime objective is to reduce day-to-day operating costs and extend equipment longevity by providing a sophisticated user-friendly environment for companies to effectively manage equipment and maintenance information.
The program has been designed to achieve its objective with a minimum of effort and time required by the manager and data entry personnel. PMXpert can be operated by first-time computer users via the simple menu-driven screens supported by extensive Help screens.
"PMXpert has added greatly to our maintenance program, we do not have to guess when we need to do oil changes or replace parts, work orders popup with a list of parts needed and when it needs to be performed. With the inventory control we can cut down on our downtime by getting the parts we need, from appointed locations. This saves a lot of time looking for parts."

Russ Anzalone,
ECR International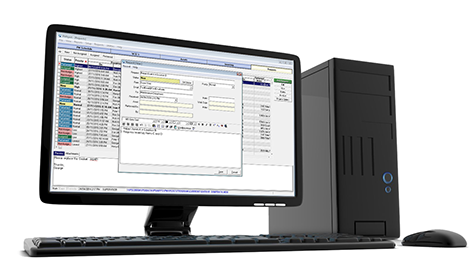 Take your preventive maintenance management
to a whole new level with PMXpert

CMMS & Preventive Maintenance Management Software

Copyright 2017 Profit Systems Inc.
All rights reserved