CMMS & Preventive Maintenance Management Software
Emergency Reactive Maintenance
Create Emergency Work Orders


Emergency Maintenance Management System
Sometimes downtime can't be avoided! When that happens, you can rely on PMXpert to track your reactive maintenance. Our goal is to optimize your preventive maintenance, but we understand that unplanned work takes place.
PMXpert helps you prioritize so that you can get everything back up and running as soon as possible.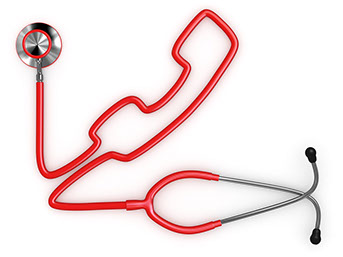 PMXpert is your complete, affordable and easy-to-use solution for preventative maintenance.




Save Money
Reduce operating costs
and extend life of equipment
Save Time
Increase workplace efficiency and ensure work is done on time
Provide better service
Prevent inventory shortages and reduce incidence of catastrophic breakdowns
Make your job easier
Accurate data and cost analysis with detailed reporting simplifies decision making
Emergency Maintenance Management features you're looking for
With PMXpert, you can mix and match options to create a custom CMMS & Preventive Maintenance Management Software solution, tailored to your unique needs.
Import information, including but not limited to, costing and meter readings from external sources.
​

Import
Complete management of your assets including all details on your PM services, historical information and asset details.
​

AssetManagement
Record all details of your assets. Easily retrieve work orders, services, parts, fluids, labor, downtime, meter readings, location history and warranty information.
​

AssetHistory
Track when assets are not in use, whether planned or unplanned.
​

DowntimeTracking
Set up the database specific to your terminology (service type and cycle definition, asset, inventory, etc.) and create custom fields to meet your needs.
​

Customization
A complete and filterable history of all expenses (parts, fluids, labor, etc.) incurred on assets.
​

CostingHistory
Ability to update all asset meters quickly and easily.
​
MeterUpdate
Keep track of current, available and needed stock numbers on all tracked parts and fluids. Generate PO's based on available, min/max or back ordered stocks.
​

Inventory
Management
Color coding allows easy identification of the service status. View calendar by week, month or year, and show assets by category.
​

Service Calendar
Receive emails based on milestones like overdue work orders, overdue PM services and low inventory.
​

AlertAssistant Module
Track labor (internal and external) hours and costs for all work orders and services.
​

LaborTracking
Ability to email service requests that are then automatically pulled into PMXpert for completion.
​

Service Request
Module
Submit and check status of service requests or work orders through an online portal.
​

PMXWeb Module
Receive in-application notifications on overdue work order services and overdue unscheduled PM services.
​

Automated Service Alerts
Get fast, accurate detailed information with professionally designed reports that can be customized for all your reporting needs.
​

Powerful
Reporting
Tracking of all PM and emergency repair services with all parts, labor, fluids, and procedures.
​

Work
Order
See upcoming PM services and generate WO's grouped by asset, service, responsible person, and location, as required.
​

PM
Scheduling
Generate PO's based on low inventory and/or non-inventory parts with the ability to set user authorization limits.
​

PurchaseOrders
Provide different levels of access to the system on a per-user basis.
​

Assignable
User Security
Attach external documents to assets, like manuals, images, service reports or safety reports.
​

Asset
Attachment
Create batches of inventory items with set expiration dates. When a batch expires, the items become expired stock, which can then be disposed of.
​

Inventory Batch Module
Wizards make the system user-friendly, while saving time and ensuring that all necessary information is captured.
​

Wizards
Set-up a shell of an asset that includes all its basic details, PM services, parts lists, and more to make addition of new assets quick and easy.
​


Asset
Templates
"The preventative maintenance program I've established with the help of PMXpert Software has almost completely eliminated downtime. It has been my greatest tool for turning this maintenance department into a 'proactive' from a 'reactive' department."


- Bob Sherman,
Chatham Steel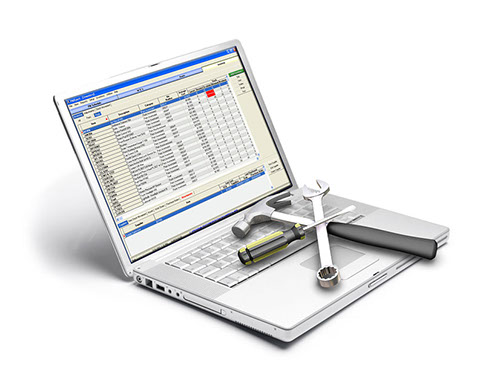 PMXpert's flexible system adapts to any industry, so you can use the terminology & processes familiar to your workers, helping them get to peak efficiency faster. PMXpert automatically schedules services according to the time and meter cycle you set, ensuring that important maintenance is never overlooked.
Easily generate detailed Work Orders with a click, and link related services to reduce downtimes. PMXpert's integrated inventory helps you avoid shortages and waste by automatically tracking items used for services, so you can keep stock at optimal levels and make better purchasing decisions.
PMXpert keeps you organized effortlessly by centralizing all maintenance information in an easy-to-view tabbed layout. Plus, with over 40 built-in, professionally designed, customizable reports, PMXpert can help you easily review past maintenance data, predict future needs, and improve your maintenance processes.
Track the information you need, including work orders, asset details, part warranties, consumption limits, services, cost history, meter updates, purchase orders, inventory, and much more.
Make your life easier with one streamlined
Computerized Maintenance Management System
Enter the warranty period of an asset or part, and the system will notify you if work is being done during the warranty period.
​

WarrantyTracking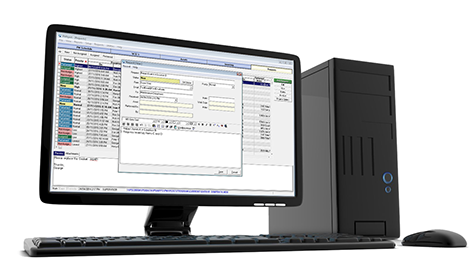 Take your preventive maintenance management
to a whole new level with PMXpert

CMMS & Preventive Maintenance Management Software

Copyright 2017 Profit Systems Inc.
All rights reserved