CMMS & Preventive Maintenance Management Software

Data Setup & Configuration
Optimize Your PMXpert Database from the Start

Data Setup & Configuration
Optimize your PMXpert database and start off on the right foot
Data setup and configuration is the most important procedure prior to using PMXpert Software. An investment now in optimized database setup assists with smooth implementation of PMXpert's preventive maintenance software at your organization, and ideally prevents hours of backtracking in the future.
Save Valuable Time and Optimize Setup
With your purchase of our professional data setup & configuration services, we will do the work for you - eliminating this time-consuming process from your to-do list, while confirming the data is entered correctly.
Pass the Data to Us,
and We'll Do the Rest
We provide setup checklists that ask for the information we require to set up your database. We recommend you brainstorm among members of your organization for ideas in order to cover all your current processes and perhaps discover some maintenance management questions you haven't considered before.
We provide examples you can follow, but because PMXpert is very flexible preventive maintenance software, you can enter completely different items as required for your organization's operations.
When you return your data checklists, we will review them and enter the data in the program for you. We recommend you follow up data setup & configuration with Online Training or Onsite Training to provide users with the confidence they need to use PMXpert Software specifically for their needs.
For more details or a quote for data setup & configuration, contact our Sales Department.
Need a little extra help getting up to speed?
PMXpert Training is an integral factor in fully implementing PMXpert's preventive maintenance software at your organization.
It is also an investment in your PMXpert skills, which will continue to benefit you long after the training sessions are over.
Click here to learn more about PMXpert's Training packages.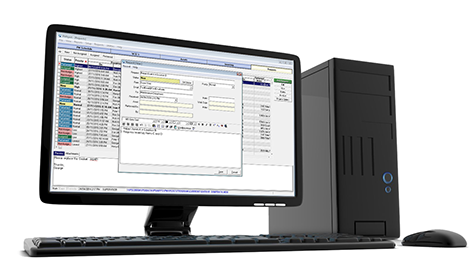 Take your preventive maintenance management
to a whole new level with PMXpert

CMMS & Preventive Maintenance Management Software

Copyright 2017 Profit Systems Inc.
All rights reserved